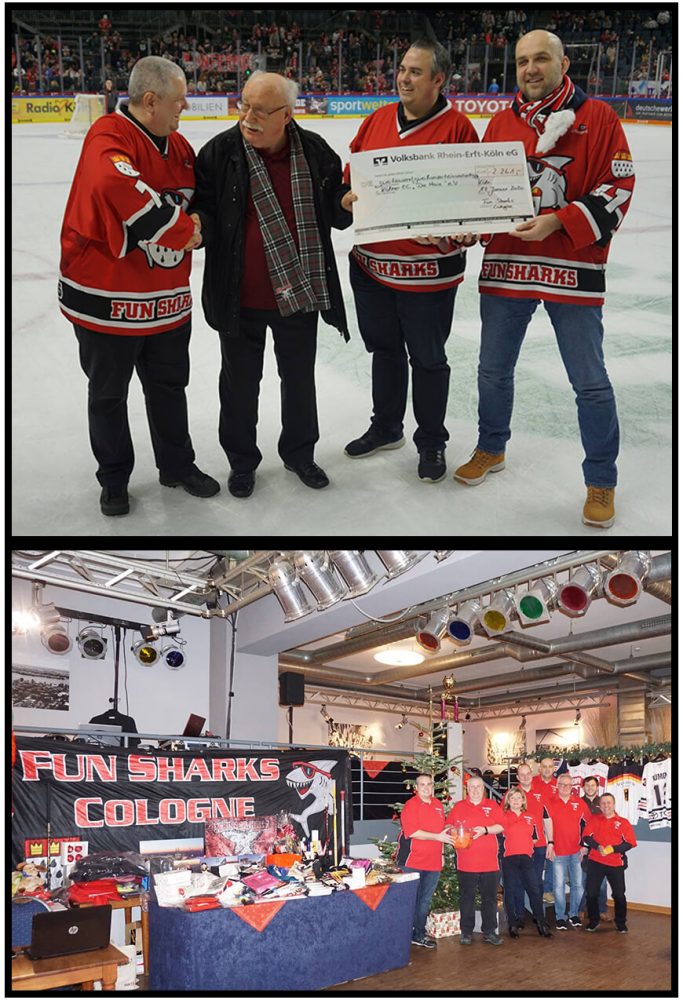 Promotion of young people through tombola.
On January 17th, there was plenty of money for the young sharks: During the home game of the Cologne Sharks against the Augsburg Panthers, a cheque for 2,261 EUR was handed over to the Cologne youngsters. The financial support came from a tombola action of the Fun Sharks. The identitätsverstärker agency supported this great campaign to promote young talent with a few tickets. We say congratulations to the young sharks!
The photo shows the Fun Sharks and Rainer Mädge, president of the KEC "Die Haie" e.V.