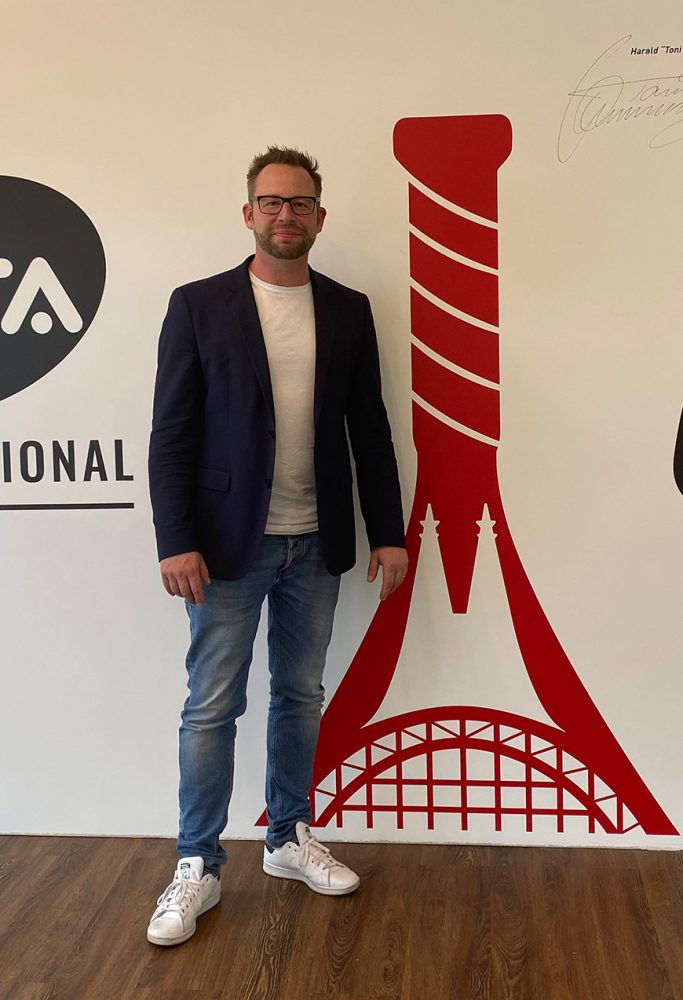 The Creative Agency behind the cologne open
THE CREATIVE AGENCY BEHIND THE COLOGNE OPEN
It's official: The first serve of the "Cologne Open" tennis tournament will take place on 15 May 2021. 60 players from 30 countries will compete in the WTA (Women's Tennis Association) competition. The venue for the "Cologne Open" will be the clay court of Schwarz-Weiß Köln in Niehl.  The event is expected to attract 20,000 visitors. Among other things, it is the responsibility of the agency Identitätsverstärker GmbH to fulfil this expectation.  The Cologne agency is creating the corporate design and is responsible for the entire implementation of the marketing and communication measures. They are working closely with the tournament director Oliver Müller.
The motto of the tournament "Dom – Satz – Sieg! Experience real aces." directly suggests the regional reference. But not only Cologne residents are invited to watch. The tournament is intended to reach an international audience – broadcasts to over 40 countries are planned. The marketing of an event of this magnitude is therefore at the centre of almost all strategic considerations in the preparations. The campaign's drawing card is the logo. The challenge: the logo has to make it immediately clear that it is a tennis tournament in Cologne.
Stefan Müller, Managing Director of Identitätsverstärker GmbH, explains how they solved the challenge via the design: "The logo combines everything the tournament is supposed to stand for in a reduced way: Top-level tennis. In the cathedral city. Unadorned. You not only see the cathedral, but if you look closely, you can also recognise the Hohenzollern Bridge. In terms of colour, the appearance is of course based on the colours of Cologne's small city coat of arms!"
The identity enhancers have already been able to prove their expertise in sports marketing through several years of cooperation with the Cologne Sharks, VfL Gummersbach or also the AMG racing team Getspeed from the Nürburgring.
Therefore, the agency not only takes care of the development of the brand identity and the logo, but also handles all other measures that arise, such as the design of brochures, numerous sales advertising materials and communication media that are used at the event itself on site.